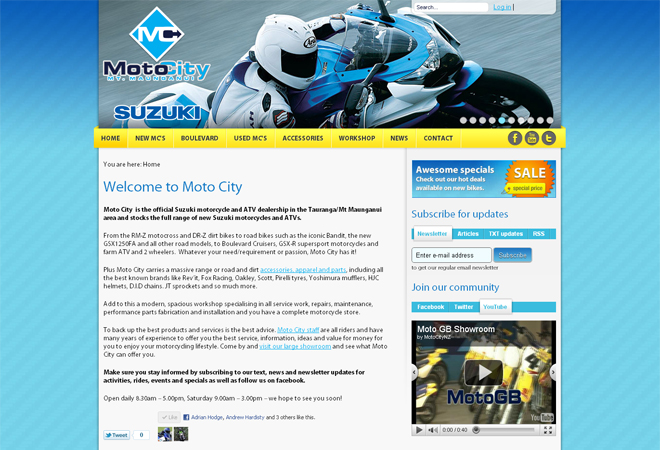 The new owners of MotoGB Suzuki in Mt Maunganui, rebranded as Moto City and wanted a modern, functional website that they could easily administer.
They required tight integration with social media channels and wanted to allow for multiple subscriptions options for updates.
This concept was put together and tweaked to the clients liking. The ease of administering the content via the WordPress CMS (Content Management System) impressed the client.
We setup and customised all of their social media accounts and got them up and running, and linked into their new website.
If you like what we've done for Moto City, then contact us today to see what we could do for your business.