Project Details
Client: Rotorua Camera Club
Location: Rotorua, New Zealand
Services: CMS, Design, WordPress
Launched: March, 2011
---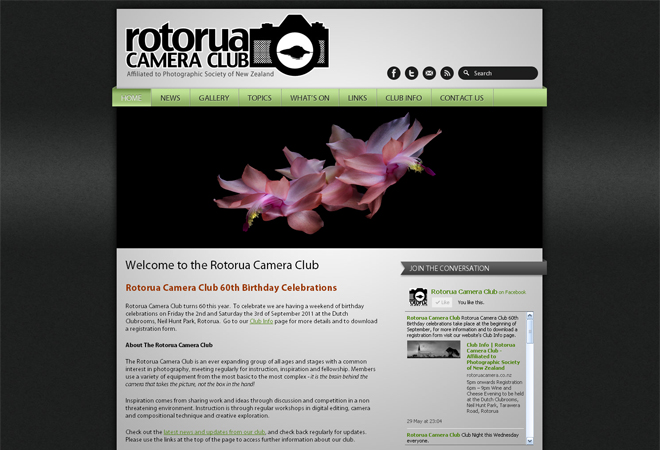 We were approached by the Rotorua Camera Club to give their WordPress powered site a custom theme to help highlight the work of many talented photographers in our city.
Their 'web' person contacted us and came with some rough sketches of what they had envisaged the new theme would look like. We took those, built upon them and after two concept themes were produced, one was selected and tweaked to what you see now.
They wanted their Social Media channels integrated into the design, so we added direct links across the top and Twitter 'Tweet' and Facebook 'Like' buttons to the bottom of every page, as well as a customised Like Box of their Facebook page.
If you're running a WordPress website but are currently using a stock theme, contact us today to have a custom WordPress theme developed for your business/brand.