Project Details
Client: Rotorua Museum
Location: Rotorua, New Zealand
Services: CMS, Hosting, WordPress
Launched: June, 2009
---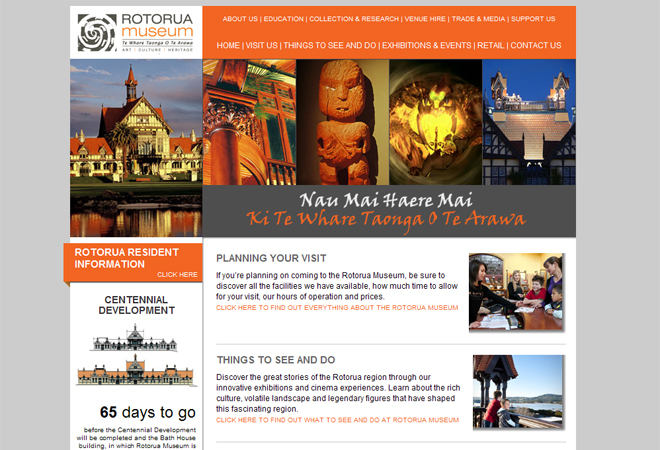 The marketing manager from the Rotorua Museum initially approached us wanting to convert their existing design from ASP to PHP to switch to more affordable linux based hosting to reduce their ongoing hosting costs.
While this was easily achievable, we also migrated the static content into a WordPress content management system (CMS) allowing multiple content editors to access and update the site easily from anywhere in the world.
This put control over the content back into the clients hands, allowing them to easily update content and add new pages at any stage.
The design was re-created from the ground up to be more aesthetically pleasing while adhering to good semantic coding practices. This included a tableless design and having valid XHTML and CSS files.
If you like the sound of a website that you can easily manage yourself, contact us today to get your ball rolling.