---
---
---
---
We've recently completed a second iteration of the WordPress for the Regent of Rotorua website.
Version 2 has a vertical menu and large, gorgeous images to help showcase the new additions to the business. Some of which include new glamorous designer rooms, outdoor heated swimming pool, stunning restaurant and wine & cocktail bar.
The height of the design now expands to show all the content without having an internal scroll bar.
Version 1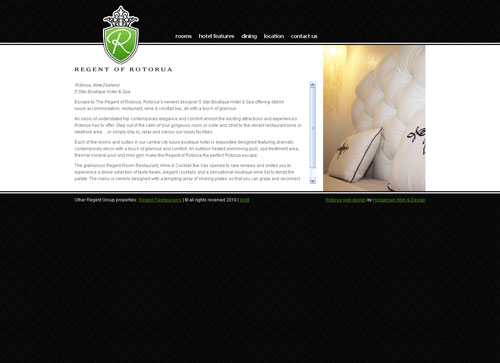 Version 2