---
---
---
---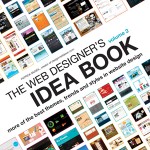 I'm surprised we forgot to mention this earlier in a blog post here.
A website we completed back in July of 2009, needanelectrician.co.nz was featured in the The Web Designer's IDEA BOOK – Volume 2 by Patrick McNeil.
We were super stoked to have one of our websites selected by the author from the thousands of websites submitted to be featured in the book and we couldn't wait to get our hands on our copy. But when it did we quickly flicked through the beautifully presented book to find our handywork, and there 'proud as punch' on the top left hand corner of page 238 was a screenshot of our brightly coloured 'Need an Electrician' website.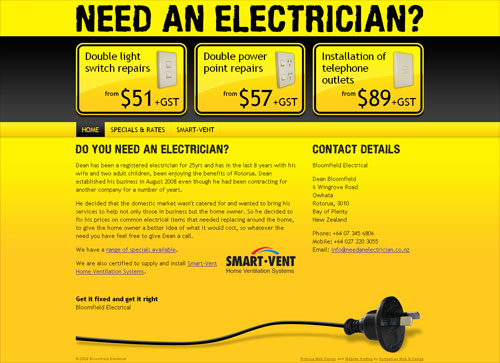 We couldn't be happier and look forward to seeing our hand-crafted websites being featured in books and other websites in the future.