Project Details
Client: Mike Carlton
Location: Rotorua, New Zealand
Services: AJAX, e-commerce, Hosting, Redesign, WordPress
Launched: August, 2011
---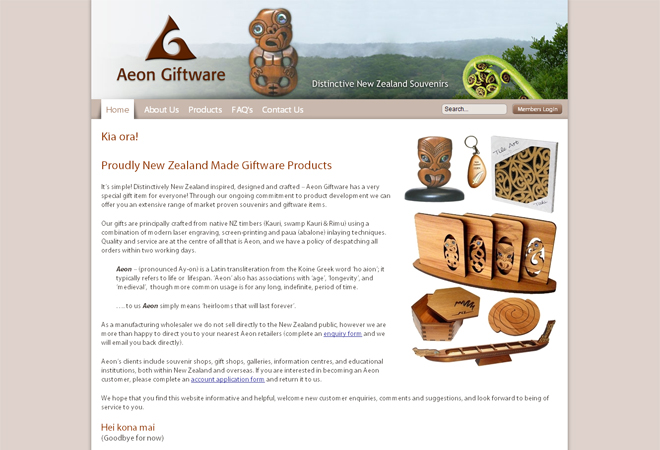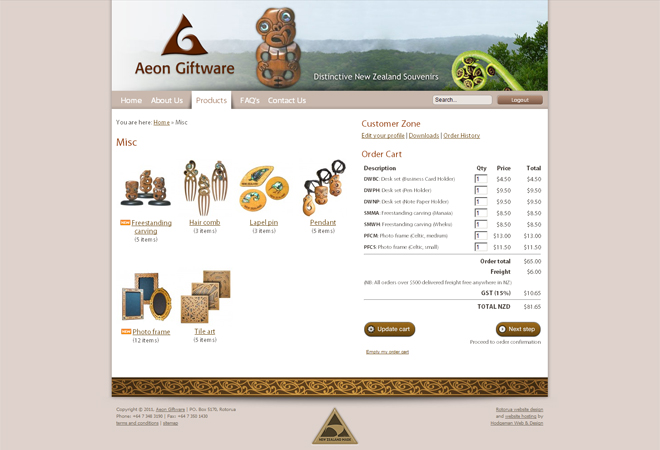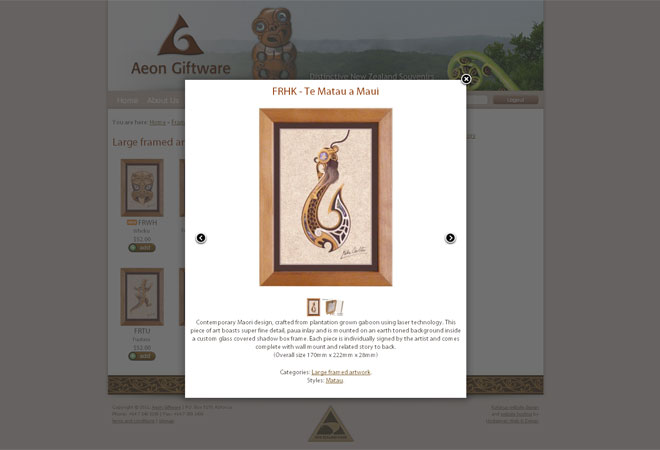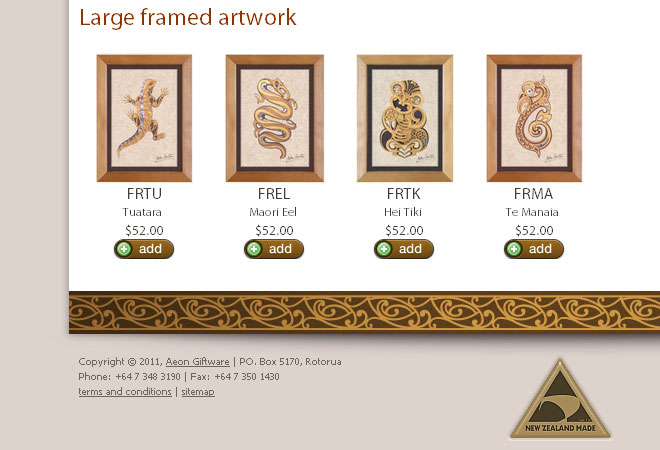 Aeon Giftware approached us wanting a modern, easy to use, solution for their business manufacturing and distributing distinctive New Zealand souvenirs.
The site is powered by WordPress and gives them easy access to quickly modify or add content and products.
Users can browse the products, and see detail, but it's not until the user is supplied a login that the real magic happens. Once logged in the site changes, displaying the prices and allowing ordering.
The e-commerce system uses AJAX to quickly add products to the users 'order cart' without reloading the page, which speeds up the user experience considerably.
In WordPress, we setup custom post-types for the products along with custom taxonomies for the product categories and styles. We added support for many additional custom fields which makes it easier for the administrators to add discounts, change the tax and shipping costs and to set the threshold price for free freight.
If you'd like a similar website setup or revamped for your business, then contact us today.