Project Details
Client: Bob Boardman
Location: Rotorua, New Zealand
Services: Custom admin, Google Maps, Hosting, Responsive, Spatial Mapping, WordPress
Launched: September, 2016
---
Testimonial
We are extremely pleased with the website that Adrian has developed for us. Pumicelands is the organisation responsible for oversight of rural fire management by district councils, large forestry companies and the Department of Conservation in the Central North Island.
We required a simple-to-use website that not only looked good but also involved some pretty sophisticated systems built into it for our many stakeholders to issue fire permits and provide information to the public. Adrian quickly grasped what we wanted, had the technical skills and was really great to work with in achieving this.
---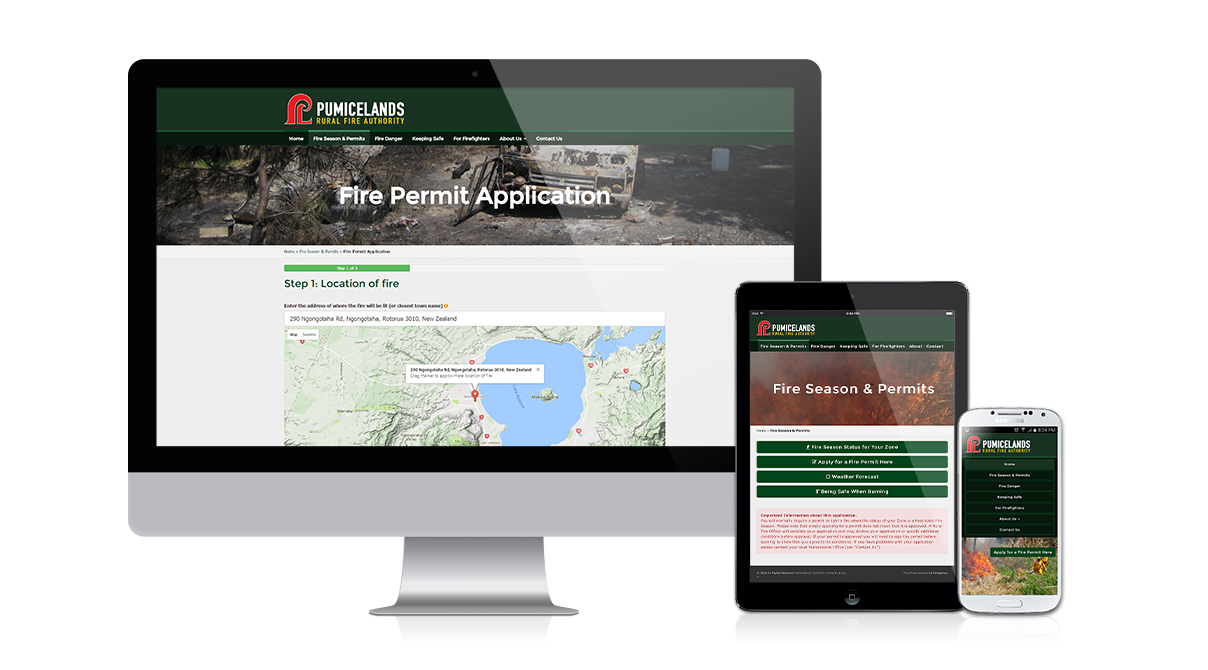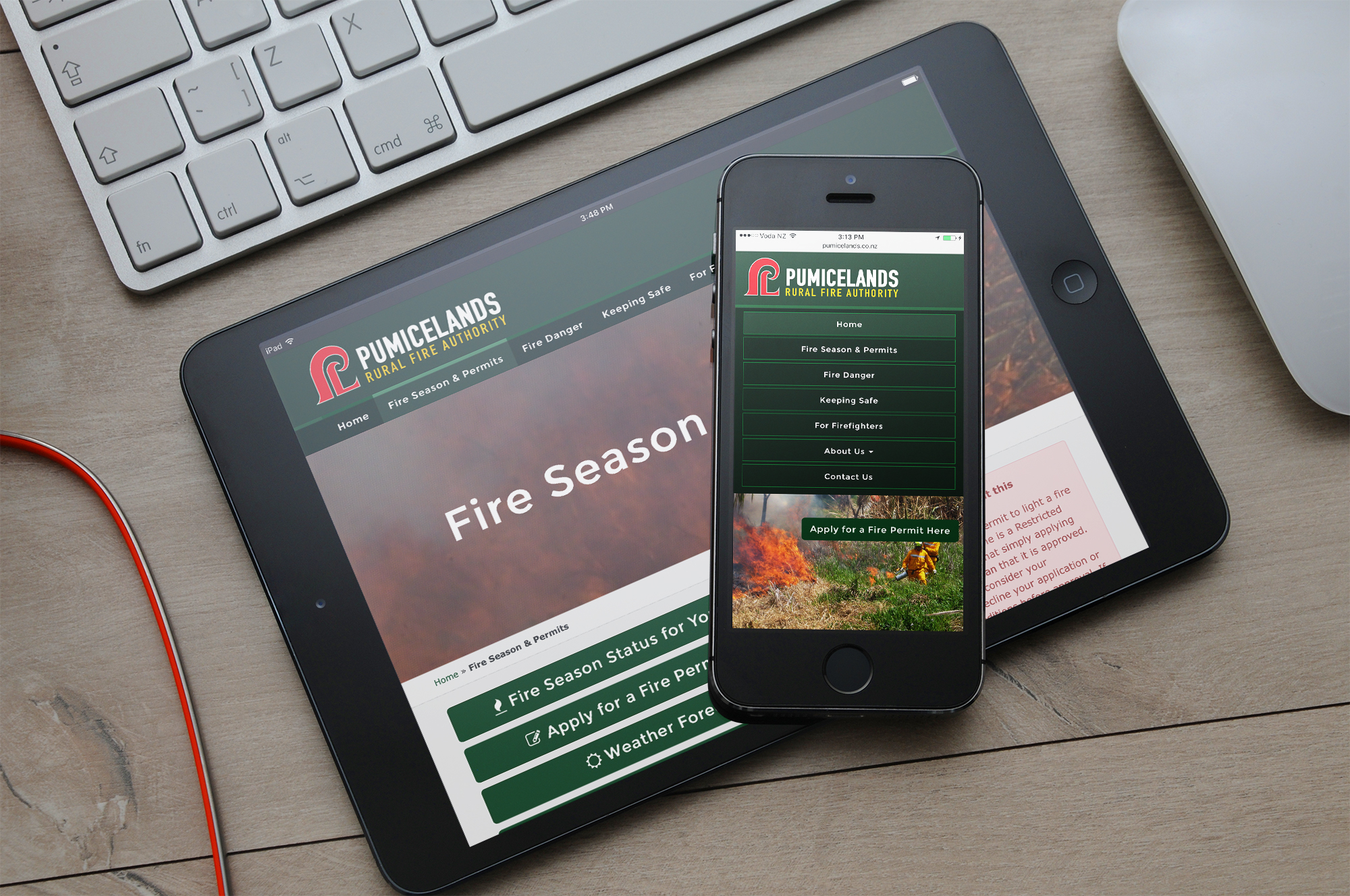 Pumicelands Fire and Emergency New Zealand (PFENZ) approached us for a custom fire permit solution to create a new benchmark for Rural Fire permitting within New Zealand.
Over the course of a few months we created this custom, responsive solution that covers eight zones and is managed by 12 zone & sector managers.
It's been a great in-depth project, involving lots of custom development.
Anyone in the entire Bay of Plenty can quickly query their address and see if they're in a rural zone.
Collection of information is broken into three easy to follow steps and during this process, additional information is queried from the LINZ database to get parcel details, helpful for those in the local councils who are approving the permits.