Project Details
Client: Delwyn Wilkins & Neil Mckinley
Location: Rotorua, New Zealand
Services: CMS, Design, e-commerce, Hosting, Mobile friendly, Photography, Responsive, WordPress
Launched: November, 2014
---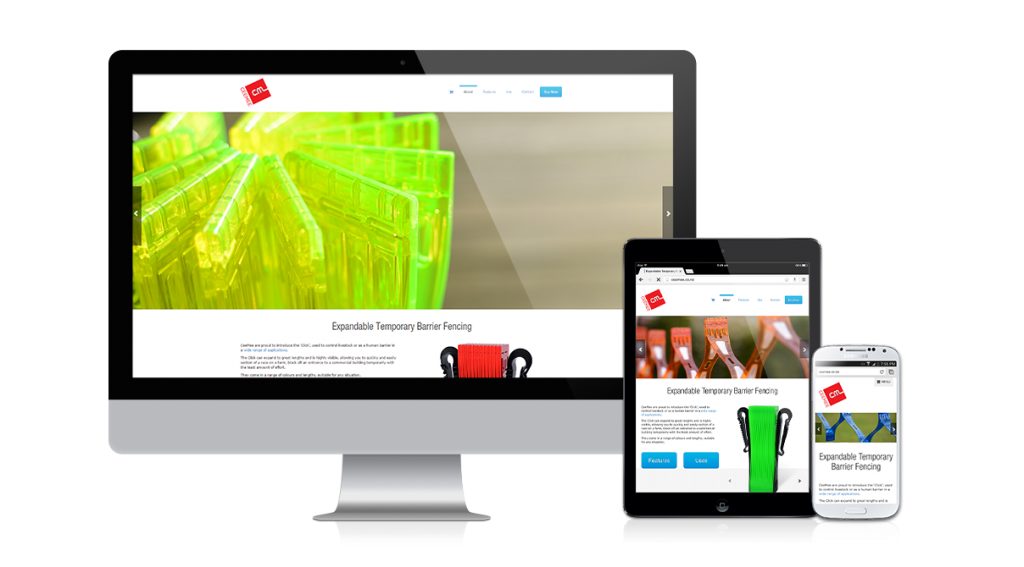 Delwyn and Neil approached us to create an e-commerce website to promote and sell there new ingenious invention, the CeeMee Click™.
It's an expandable temporary barrier fencing solution, with endless potential uses.
Originally thought up by Neil to replace the almost invisible race tape that was causing injuries for countless New Zealand farmers.
"Uses for farming, industrial and events are just the tip of the iceberg" Neil says.
Brand development by Nick Lambert from ZeroSeven