Project Details
Client: Judy Brockelbank
Location: Waihi, New Zealand
Services: Design, Hosting, Mobile friendly, Photography, Responsive, WordPress
Launched: March, 2015
---
Testimonial
We are more than happy to recommend Adrian following his construction of our new website, and especially so to other accommodation providers.
Professionalism + Patience + Photography ! Just what we were looking for and very hard to find in one package.
Much extra time, thought and attention to detail was put into this project - great suggestions and a collaborative exercise all round.
We are really thrilled with the result, which is even better than anticipated and well worth the very reasonable cost.
Several related IT and technical issues arose during this process which Adrian dealt with promptly and efficiently, and we are so appreciative for his expertise in areas completely unfamiliar to us.
Thanks again Adrian, and very best wishes for your future enterprises.
---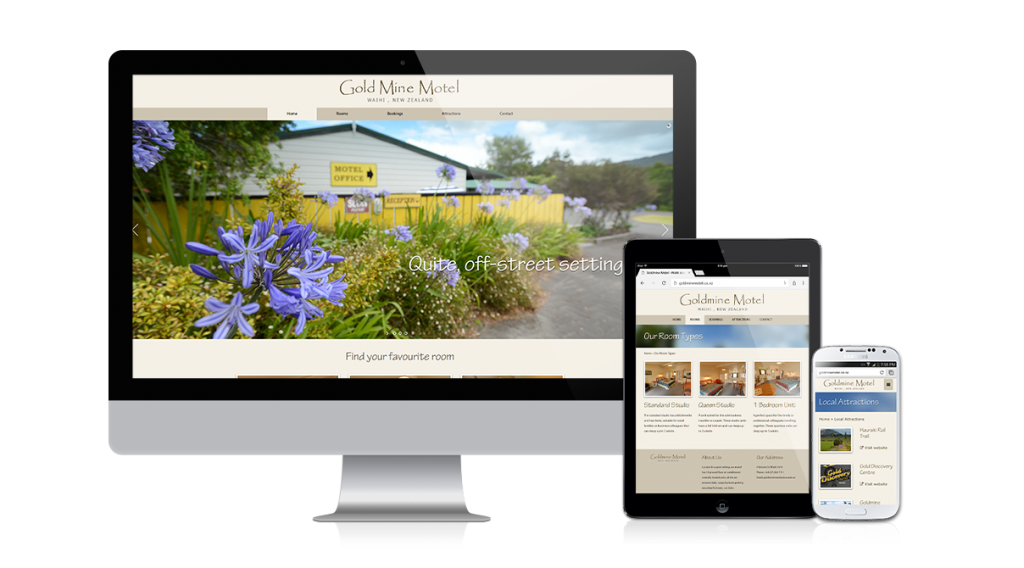 The owners of this quiet, off-street Waihi motel contacted us after recently purchasing the business that was running previously without even an email account.
They required quality commercial photography and a brand new website built on a content management system (CMS) to help them self-promote their offerings to their global customers.
We hand-crafted this custom WordPress theme with 5 different page templates to help them take control over their content, enabling them to easily manage and promote their motel to the world.